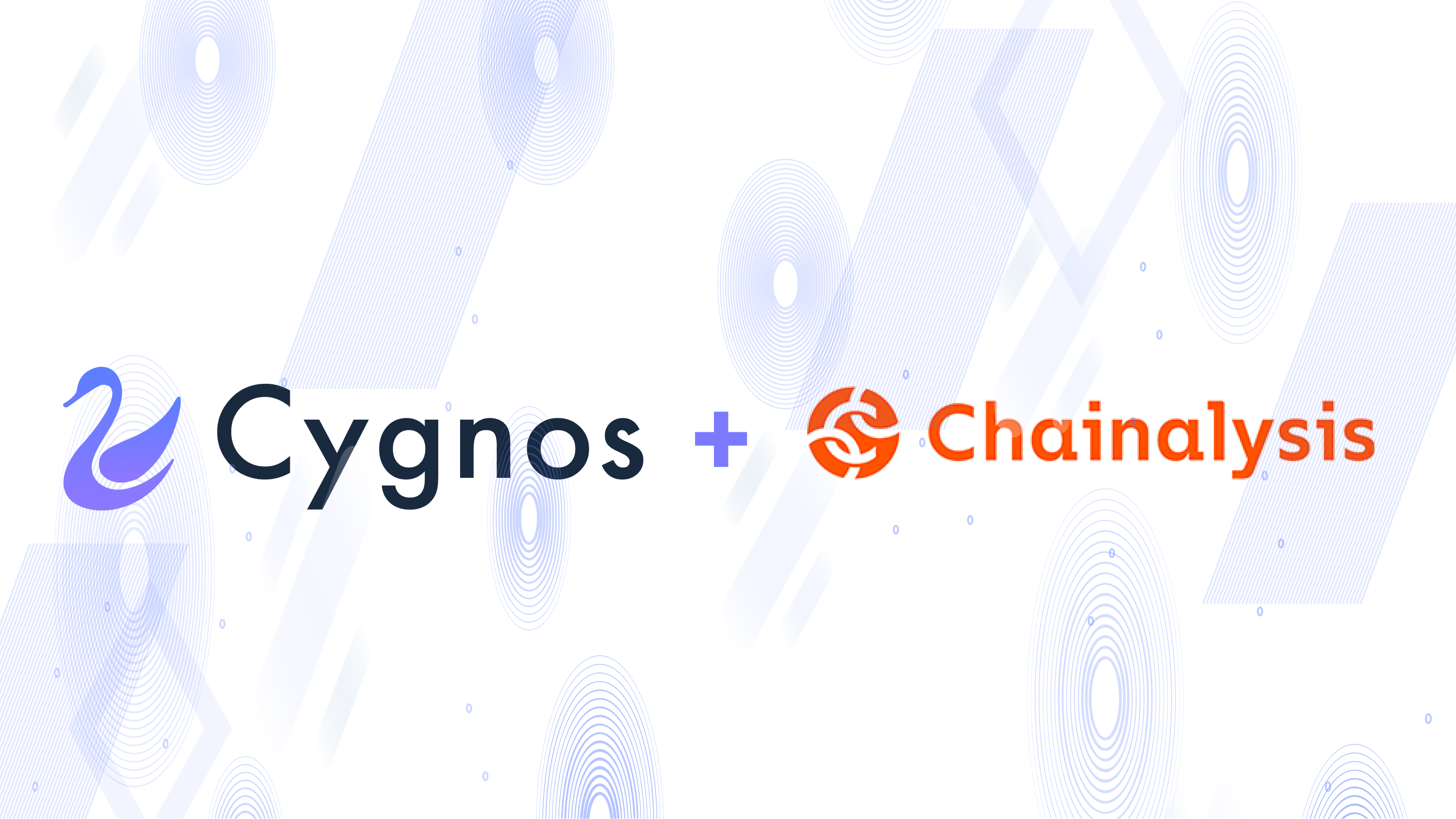 Hi all,
Cygnos is pleased to announce we have partnered with Chainalysis, the blockchain data platform.
Cygnos will utilize their real-time transaction monitoring solution, Chainalysis KYT (Know Your Transaction), to ensure the safety of users on our platform.
Cygnos is dedicated to complying with local regulations and implementing strategies to stop transactions tied to illicit activities. Using Chainalysis, we will now receive real-time notifications regarding transactions linked to known bad actors and report activities related to money laundering, scams and more.
We at Cygnos continue to strengthen our compliance and internal control systems to build a platform investors can trust.
Registration
https://app.cygn.com/registeremail
Login