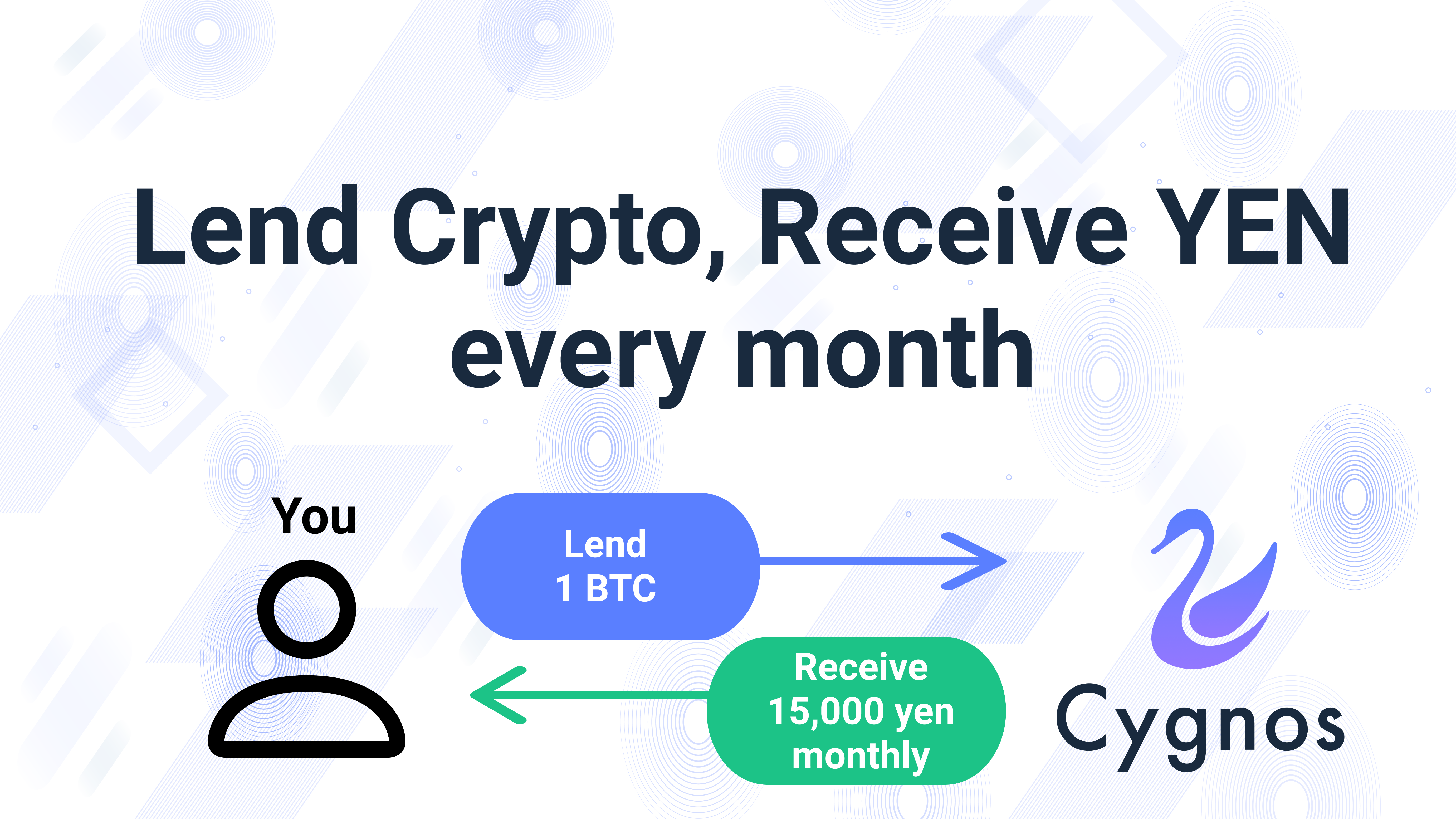 Hi all,
We are thrilled to announce that Cygnos now supports a world's first: receiving interest payments from your cryptocurrency deposits in JPY.
For example (at current rates), on just a 1 BTC deposit you can receive 15,000 JPY into your bank account every month, allowing you to hold your bitcoin while receiving JPY to spend- what will you buy with your interest?
Currently we provide JPY interest payments via [Manual Lending] but coming soon, you will be able to choose the JPY interest payment option within our web app. This function is available only in Japan right now but we are looking to expand this service accordingly with local laws and rules to become the most trusted lending platform in Asia.
If you are interested in, please register your email address and refer to [Manual Lending] for further information.
About Cygnos
Registration
https://app.cygn.com/registeremail
Login